Serving Edmonton and Area Since 1976
In 2016, Terra Realty celebrated its 40th year of real estate service in Alberta - we are honored to have served Albertans over these many years.
Terra Realty was founded in Edmonton and continues to serve Edmonton and area; Terra Realty is family-owned and operated and is proud to call Edmonton home. We believe in investing in the communities in which we work, live and raise our families.
Our team brings specialized skill sets and value ongoing industry education to ensure we are ahead of the curve to serve our clients best. Our Associates each have at least 10 years of experience in the real estate industry - an impressive anomaly - ranging from representing builders in new projects throughout Edmonton and area, to the resale home sector as licensed Realtors to complex multinational lease negotiations - our Associates have the experience, education and qualifications necessary to meet your real estate needs.
​
Contact us today to help us help you accomplish your real estate goals!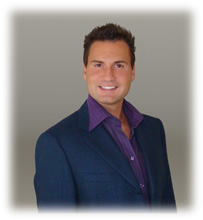 Brooks Tanner
Brooks Tanner


Managing Director

Brooks is a sales and marketing management specialist who provides a unique fusion of entrepreneurial spirit, work ethic and a strong technical background with a proven track record of successes. Brooks has applied his skills to multi-family marketing and sales since he began his real estate career in 1998, where he was quick to realize how cutting edge technologies contribute to efficient and effective real estate marketing and sales.




Brooks' transaction experience has since grown to a wide range of other classes of real estate, including multifamily sales and development of new projects to occupancy marketing of large independent-living senior communities. His successes across these classes have demonstrated a consistency in successful application of innovative, fully accountable and integrated marketing and sales strategies.




As a senior-level relationship builder, Brooks also has a proven ability to create, mentor and manage teams who have consistently increased operating results, delivered sales revenues and increased the value of his client organizations.
Barrie Tanner
Barrie Tanner

BA, MA, GDM, MBA
Director, Consulting

Barrie has been involved in Edmonton real estate sales & marketing since 1999 and was first licensed as a Realtor in 2005. He is Director of Consulting for Terra, providing real estate consulting expertise to individuals & companies alike on a variety of initiatives.




Drawing on his previous experience, Barrie is also responsible for ensuring the company's activities are compliant with the 'Proceeds of Crime (Money Laundering) and Terrorist Financing Act' (PCMLTFA) as well as developing and implementing security & risk management policies, protocols and procedures.




Barrie brings a valued depth of experience working in fast-paced and dynamic environments, including internationally, and holds Bachelor and Master of Arts (BA / MA) and Master of Business Administration (MBA) degrees, with extensive local and global experience which he has been able to successfully apply in advising the Terra Team on development, consulting & sales initiatives. He is also a licensed International Realtor, Resort and Second-Home Property Specialist (RSPS), Accredited Buyer's Rep (ABR) and Senior Real Estate Specialist (SRES).